Brands & Manufacturers
WOOLRICH by GRIFFIN
Jeff Griffin worked with Woolrich to produce a collection that was equal parts stylish and ecofriendly. They partnered with SEAQUAL INITIATIVE to use fabric containing SEAQUAL® YARN made from Upcycled Marine Plastic from plastic marine litter found in our oceans.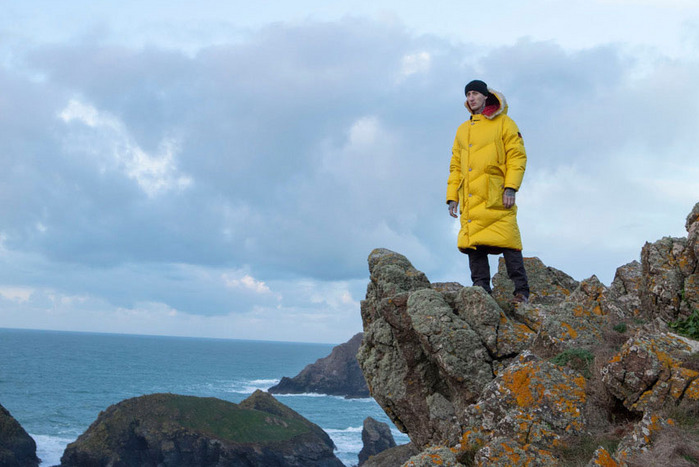 Woolrich Sustainable collection is the third collaboration between Woolrich and the innovative Jeff Griffin. Griffin meticulously designs garments that balance form, function and fashion with their passion for all things technology and sustainability.
Combined with the expertise that Woolrich has garnered by being outerwear authorities since 1830, the result is a collection that is irrefutably future-facing yet respectfully referencing our heritage. The goal is to eliminate waste by transforming the textile industry's left over, discarded and unwanted surplus into functional, interesting and wearable garments.
Circular economy also supports the idea that if high quality fabrics are used, the risk of reaching landfill radically decreases due to the durability and re-use of garments.
Additional heritage inspired pieces appear in the form of garments with Woolrich's classic red and black buffalo check along with Woolrich's unique hunting orange wool – both made in the U.S. and taken from excess fabric stock. The fabrics used in this capsule are from high-end Italian suppliers which are breathable, water repellent and in clear alignment with the long-standing Woolrich philosophy of Garments with a Purpose.
Approximately 200 liters of water is used in the dyeing process, producing a mere 1kg of fabric and resulting in nearly 20% of global water waste. In an effort to combat this, Griffin worked with North Italian technical sportswear manufacturer Majocchi to create an innovative Zero Water production process.
Partnering with SEAQUAL INITIATIVE, an organisation that passionately challenges marine plastic pollution, has also allowed us to use fabric made from recycled plastic harvested from Spanish coasts. Traceability has been carefully considered and although there is a long way to go, this type of innovation contributes to the development of ocean sustainability.
Exclusively created for this collaboration, Eco Ramar Cloth reduces water usage by 80%. Composed of organic cotton and recycled Italian nylon, printed instead of dyed (another major water saving measure) and boasts the use of zero pesticides thanks to the organic cotton.
The Woolrich Sustainable Collection is a direct reflection of Woolrich's commitment to adopting a more eco- conscious approach in the future and in an effort to reinforce this – the Second Life capsule is a limited edition collection with only 120 pieces each available worldwide.
(Source: Woolrich)